When:
September 11, 2021 @ 11:00 am – 12:00 pm
America/New York Timezone
2021-09-11T11:00:00-04:00
2021-09-11T12:00:00-04:00
Where:
Village of Mariemont
Corner of West St & Wooster
Contact:
Kim Beach - Mariemont Area Chamber of Commerce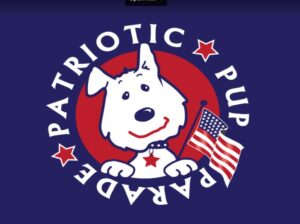 Event by Mariemont Area Chamber of Commerce:
Please join us for a patriotic-costumed dog parade and local festival!
Ceremony for 9/11: 11AM
Parade time: 11:30AM (Parade Grand Marshall: Frank Marzullo from FOX19)
This community event will:
• Honor the 20th Anniversary of 9/11 with a patriotic event and ceremony.
Remarks will be made by Todd Keyes, the Mariemont Police Chaplain.
The National Anthem will be sung by world-renowned singer, Elizabeth Koontz
Steve Watt, member of the Mariemont Police Department, will perform songs on the bagpipes
• Bring area residents together for an uplifting, family-fun event
• Raise money for a local dog park. No location has been determined but we are in talks with the mayor about the possibilities.
• Award prizes for best costumes in several categories:
Most creative owner/pet dress-alike
Best "dog-on-a-float" (aka cart, wagon etc.)
Best patriotic/historical-themed costume
Funniest "put together at the last minute" costume
Each participating pup will receive:
• A Patriotic Pup yard sign
• Doggy Swag Bag
Cost: $25/one dog, $40/two dogs