Civil ceremonies may be performed by the Village of Mariemont's mayor for a fee of $75.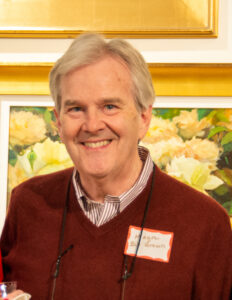 Contact Mayor Bill Brown to schedule your ceremony.
Email: mayor@mariemont.org
Phone: 513-709-0525
Frequently Asked Questions:
What is a civil ceremony?
A civil ceremony is a fairly short non-religious legal marriage ceremony performed by a government official or functionary.  Like non-civil ceremonies, the formality and style of the ceremony depend entirely on the tastes of the couple. Please let the mayor know if you would like to add your own vows or include additional readings.
Where are the civil ceremonies performed?
Mayor Bill Brown officiates weddings on the second floor of the Municipal building, located at 6907 Wooster Pike, Cincinnati, OH 45227.  Enter in the main doors and proceed up the steps through Council Chambers.  Guests may also use the elevator (follow the sign to the Tax Office entrance and proceed to the elevator in the lobby).
The ceremonies are performed in the Native American Cultural Center, which adjoins Council Chambers.
Can we invite guests to our civil ceremony?
The room can accommodate around 30 standing guests (there are a few chairs available, if needed).
Photographers are welcome as well.
Do we need witnesses? 
What do we need to bring? 
Bring your marriage license/paperwork from the courthouse and the $75.00 fee for the Village in cash or check made out to the Village of Mariemont. Please note we cannot take credit cards and the office cannot make change.

A marriage license must be obtained prior to the civil ceremony.  Ohio residents wanting to marry in Ohio, must apply in the county where they reside. Out of state residents getting married in Ohio, must apply in the county in which they are getting married. Click HERE for more information on obtaining a license from the Hamilton County Probate Court.